Marie Broodryk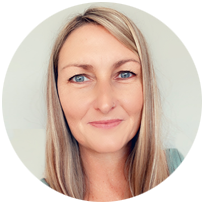 M.Tech. Chiro Masters Degree in Technology: Chiropractic
C.C.F.C Certified Chiropractic Foot Care
MRCC Full Member of the Royal College of Chiropractors
Marie Broodryk originates from Durban; a beautiful, sunny, multicultural city along South Africa's east coast. Following high school, Marie studied for her Masters Degree in Chiropractic at Technikon Natal in Durban, which is one of only two institutions offering this qualification in South Africa. The Durban campus is located a mere five minutes from one of the most stunning coastlines in the world, which Marie made great use of during her six-year degree.
Marie is very keen on the great outdoors and enjoys distance running, cycling, walking and more recently; paddle boarding. She lives in the Suffolk countryside with her long-term partner Adam, who also has a great love for all outdoor pursuits.
She has a genuine desire to help her patients reach their health goals by placing strong emphasis on education and encouraging self-management alongside chiropractic care.
Marie is registered with the General Chiropractic Council (01718), the Royal College of Chiropractors and the Scottish Chiropractic Association.